Planning your wedding
Having differentiated between 'love' and 'infatuation', you are now embarking on the biggest and most important event of your life. Plan carefully, make it work.
You will be collaborating with professionals who have been through all this countless times. They will be working on your wedding as a business project. If you also treat the planning as a business task, then things should go more smoothly.
This page is one of your first wedding presents: a free guide of umpteen things you must consider. This 'top' page links to more detailed pages on various topics.
It's not foolproof; neither will it answer all your questions. But maybe, just maybe, it will work for you. And at least, it may raise some points you hadn't thought of.
This page will take you from one year before your wedding, leading you through to the Big Day itself.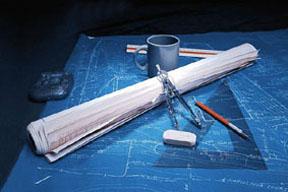 If you've covered everything on this page, jump to:
9 months before
6 months before
3 months before
1 month before
the final few days
Things to do, one year before your wedding day
Decide on your maximum budget
Congratulations! You have already started on your married life together by agreeing a budget! No small task, and the next task is even greater; to stick to budget and not be swayed by 'wedding planners' to spend more (see dealing with professionals). This challenge is something that you will face together.
Even if you are currently having an 'out-of-money-experience', with careful planning you can still have a great wedding. If you can spend the next year working together on this major financial expense, then you will have undergone some excellent training for the rest of your partnership together. And don't be discouraged if you disagree at some point; marriage involves negotiating, especially in the engagement period.
Research the options
Research as much as you can: visit bridal fairs and read wedding magazines. See what providers have to offer.
And don't forget to check your plans with mum and dad. Their wedding was in a different century, but it's their wedding too. Check also with your friends who have recently had their wedding; you might benefit from their mistakes.
Decide on your wedding style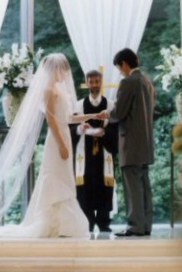 Having carefully researched the options, choose whatever style suits you the best. This page was written for people getting married in Japan, where there are very few churches and most people have a Western-style wedding in a hotel chapel, a restaurant or some other purpose-built facility. But the guidance below can be applied equally well in other countries where church weddings are the norm.
If you only have four guests, a cathedral for the service and ballroom for the party would look a bit bare. Conversely, don't try to squeeze 250 people into a small lounge – they won't appreciate it.
Also, be aware that facilities vary from place to place. Check this mini-guide about Which Style is Best For You before you go any further.
Decide on who will assist you at the wedding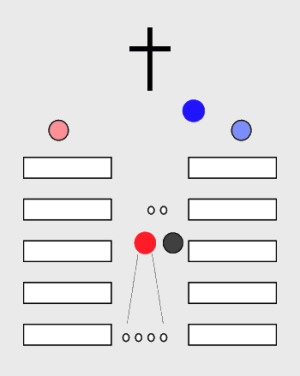 Who will escort the bride down the aisle? Do you want bridesmaids, maids of honour, best man, groomsmen, ring boy, veil girl, flower bearers...?
Avoid family feuds at all costs, but don't be forced into taking on an assistant simply to please somebody. Just because you're nephew was invited to be your cousin's ring boy, that doesn't mean you must reciprocate. Get the order right: First decide what you want; then decide who are the best people to be your Assistants.
Choose with care. At a recent wedding we saw a flower girl, whose task it was to toss flower petals in the air as she came down the aisle ahead of the bride and her father. She was three years old and the cutest little princess you've ever seen.
The doors opened and the guests couldn't help their soft "Ahhhh...." as the little girl entered. She reached into the little basket, but rather than toss a handful of petals (as we'd carefully rehearsed) she took out two petals and laid them gently on the carpet. Then she picked them up and put them back in the basket! Two more steps forward, and repeated the process. Everyone laughed and applauded her, snapping away at their cameras, as she laid down / picked up the same two petals all the way down the aisle.
We've seen lots of weddings and this little girl really stole the show.
And that was the problem. Nobody even glanced at the bride!
Choose your assistants with care.
Wedding Dress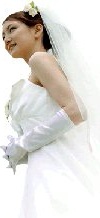 In the future, we plan a new section on wedding dresses, groom's attire, etc. Until then, here are a few pointers
Honeymoon
Far too early to book for most locations, but if you have an idea where you're going, you have twelve months to find some end-of-season clothing bargains.
Be flexible in your choice of resort. Anything could happen within the next twelve months and you may be forced to change your plans later. Find out as much as you can about the country you plan to visit, especially evolving political situations which can quickly destabilize a country.
Party
Similarly, it's too early to book for most venues, but if you have dreams of some exotic location, now may be the time to make a tentative reservation.
Will the party have a social dance? If you haven't danced before, chances are it's not your thing. But it may be worth exploring anyway. If you are not known to your friends as championship ballroom dancers, you might consider having lessons (secretly from your friends). They'd be gobsmacked at seeing you grace the dance floor at your party.
Now would be the time to start lessons.
On the other hand, if you want to dance but just can't master it, remember that nobody cares if you can't dance well; just get up and dance!
And that should take you up to...
Nine months before the happiest day of your life.
And don't worry if everything doesn't go perfectly according to plan; incidents often enhance The Day.