Planning your wedding
Nine months to go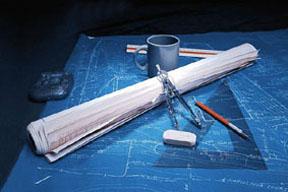 All the important ground work is done and now you can begin tackling some of the relatively smaller tasks that need completing before your wedding day. (If you've come to this page in error, jump back to the main Wedding Planning page).
Clothing
Select your wedding dress, veil, groom's attire, bridesmaids' dresses etc. These can take several months to get right. There is no need to make all the decisions yourself; mothers in particular often like to be involved in this part.
Remember however, that of all the things you wear, your smile is the most important.
Review the wedding dress page
Photography
Decide what kind of photographs you would like. Can the video be converted to 3D when the technology becomes more available? Choose your photographer and videographer with care; they are responsible for giving you an important record of The Day. If you don't like their portfolio, look around for a style that suits you better.
Party plan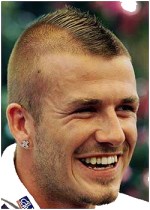 Beckham, 2005
Will you have a specific theme? Maybe you're both into marathon running and plan the whole day around a marathon race: numbered vests and medals for the guests, sponges and paper cups.
Remember the wedding of the Owl and the Pussycat? Lot's of fun things to consider.
Let your imagination run wild, but remember also that the memories and photos will live forever. What's fashionable and fun now might be embarrassing in the future. (A few years ago, grooms were seen with Beckham haircuts - a fad that assures future sales of photo-editing software.)
What professionals will you need? MC, DJ, band, conjuror. Make sure the style of these people is YOUR style.
And then...