Planning your wedding
Three months to go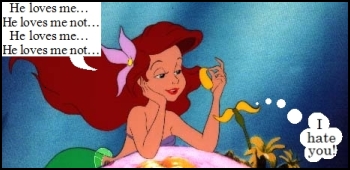 Only three months before the Big Day (and if you've come to this page in error, jump back to the main Wedding Planning page).
One way to overcome impatience is to savour every minute of your plans and dreams.
Image
Book the hairstylist, beautician, manicurist and dresser.
(The next two tips are from personal experience. Never be shy to ask another person what went 'wrong' at their wedding.)
If you normally wear glasses and take them off before you have your photo taken, consider contact lenses. For many people, it takes a while to adjust to these. Get a spare pair of glasses or contact lenses ready. Brides do sometimes trip in the unfamiliar bulky dress just before the ceremony and lose a lens. It would be a shame to spoil the signing of the certificate during the ceremony.
If you don't already have a preferred method, check the internet for the countless 'cures' for hiccups. It's unlikely you will suffer an attack because on The Day you will be doing things relatively slowly and one of the most common causes of hiccups is rushing around or gulping down food and drink. But another cause is nervousness, so if you have a 'remedy' in mind, you will go through The Day with more confidence.
'Florever'
(one of the best names we've seen for a wedding florist)
Select the flowers, and more importantly, the florist. There are usually many to choose from and those specialising in weddings should obviously be your first choice. They have experience in making the arrangements and know what looks best for any given dress/veil arrangement. They are the professionals, but don't be intimidated by them. If you are not comfortable, move on to another florist.
A simple posy or corsage of two or three flowers can be just as pretty as a huge bouquet made from half the contents of the Chelsea Flower Show. Have a huge bouquet if you wish, but remember that cost increases with weight. Even if some kind relative has offered to pay for your bouquet, you'll be the one to carry it - using just one hand for much of the time. If you are also wearing 17cm platform heels under your dress, a tight corset and vision obscured by a veil, then carrying a 5kg weight for half an hour is going to make smiling a challenge. In other words, don't plan more discomfort than necessary.
Moving
In three months time, in addition to your wedding, will you be also moving home? Have you ever experienced two such exceptionally stressful events at the same time? Make a list of things that need to be done and check they are progressing according to plan.
Honeymoon
Check the honeymoon travel plans including flights, hotels, transportation, passports, visas, vaccinations, and holiday wear.
Ceremony and party
Send out the formal invitations for the ceremony and party, and ensure you ask for RSVP. Consider something eye-catching. Most people who marry are within a certain age range and marry at popular times of the year. It is possible that some of your preferred guests may have invitations from other friends getting married on the same day. Sorry to say this, but there may be a bit of competition to get your friends to come. Treat the invitations as a marketing exercise and make sure you get the guests you want. (This is the objective of one the seiyaku.com's friends who designs unique invitation cards. He can also design table name-cards and thank-you cards.)
Confirm the ceremony music and the party menu.
And at last...
One month before. Countdown!