Planning your wedding
Six months to go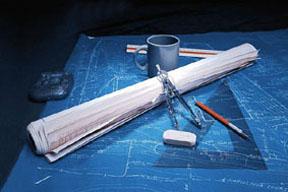 Six months before your wedding day. Already half way through the planning stage. Keep it up! (And if you've come to this page in error, jump back to the main Wedding Planning page).
Food
Decide on the food for your party. What are your tastes? What do your guests like? Thinking of a meal six months in the future is not an easy task. So at this stage just check that the menu can be confirmed a few weeks before The Day. Discuss the options and different meal plans with the caterers.
Transportation
How will you get to and from the ceremony hall and party? Open top car? Classic Rolls Royce? Jinrikisha? Horse and carriage? Now is the time to make the reservations. What about your guests? Is there adequate car parking? Should you hire buses?
Rings
Choose the rings and decide on any engraving.
Wedding rings always look gorgeous on a silk cushion. The hotel can usually lend one for the ceremony or you may prefer your own style with or without some embroidered names.
It doesn't have to be a cushion of course; some people choose a tiny flower basket, a couple of miniature teddy bears, glass ducks, or anything you wish. One surfing couple we know had a three-inch surfboard made from a sea-shell to hold the rings. Some arrangements are difficult to capture in a photograph, so have a word with your photographer before you make a final decision.
Compile your gift list
Department stores LOVE people such as you, and have many different ideas to help you choose.
Don't be in a hurry to leave when the Wedding Gifts Department manager brings out catalogue after catalogue. If he thinks you are going to be a useful source of sales, he might even give you a free gift.
(Why do people say "Free gift"? Aren't all gifts free?)
Meet the printer
It's too early to have programmes printed because you'll change your mind several times between now and your wedding day, but speak with the printer anyway. Find out what styles are available and make a firm note in your diary of the printing cut-off date.
The printer will show you proofs before the print run starts. Don't accept anything less than perfect.
Honeymoon
Start looking at honeymoon ideas in the travel agencies. If you plan to fly away immediately after the wedding, bear in mind that you may be physically and emotionally exhausted at the end of The Day. Will you really enjoy a long flight to Hawaii at that time?
And then...